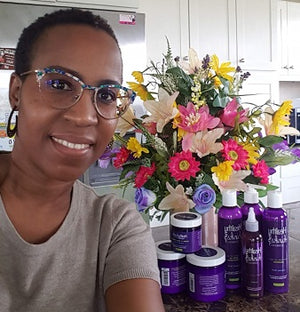 Welcome to the start of your healthy hair regimen!
Hi Beauty! We are so happy you are here! The Healthy Kinks Botanicals range of products are formulated with the struggling naturalista in mind. We help and show Afro-Textured Beauties how to care for their hair by offering simple and effective hair care products and practices. There is so much information out there about how we should care for our hair and so many different methods and techniques to use. We understand how confusing it can be for those who just want to keep things simple, while still maintaining effectiveness. Don't worry, you've come to the right place.

Have a look around and let us know how we can help!
Browse Products